March 07, 2021
How Did We Get Here?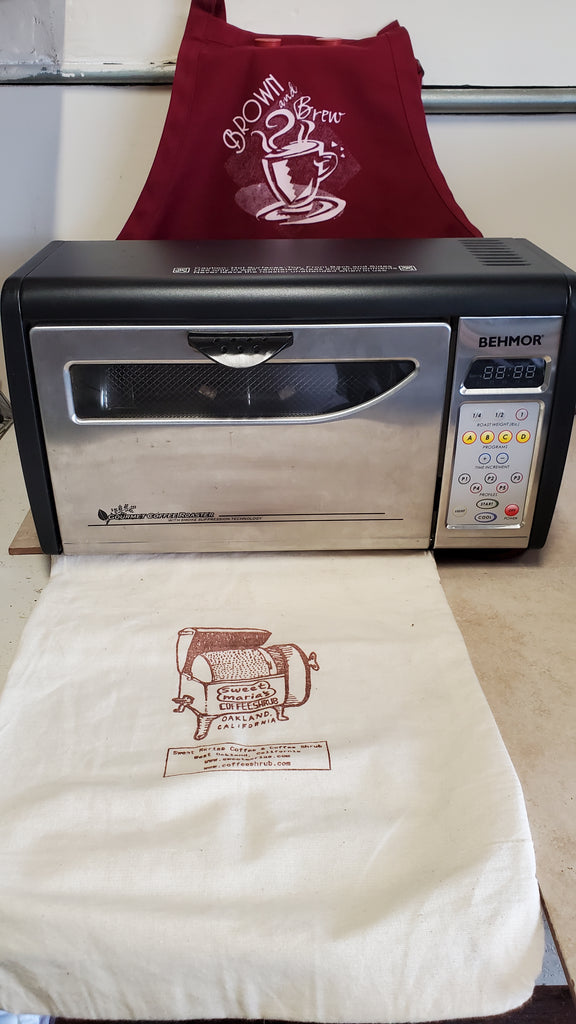 My love affair with coffee began nearly 25 years ago.  I was a member of the founding committee of Tufts University's Brown and Brew coffeehouse. The name was a play on Tufts' school colors: brown and blue.  Like many coffeehouses in the mid- to late-1990's, ours was inspired by Friends' Central Perk - mismatched furniture, comfy couches, funky lighting, etc.  After getting Brown and Brew up and running, I then served as one of its student managers for roughly two and a half years. 
That is not to say that it was love at first sight.  In fact, I did not drink any caffeinated or carbonated beverages in college at all.  I loved the experience of being in the coffeehouse.  I invented a hot chocolate-based drink that stayed on the menu ("Chocolate Corduroy") until the college closed the Brown and Brew and repurposed its space.  It was my coffeehouse, but the coffee and I didn't see eye-to-eye.  
After graduating, my first job was managing a downtown Boston location of a large coffee chain.  Let's just say that they CHAR their beans, but still manage to make big BUCKS.  While I've come to accept that their coffee isn't that great, they require manager-trainees to drink and truly taste their coffees, with an eye toward upselling foods/pastries with complementary flavors.  Over the course of my year with the company, I went from a non-coffee drinker to a full-on addict.  Those coffees would serve as my point of reference for what good coffee should taste like until approximately 8 years ago, when one of my wife's business trips would change my life. 
One of her co-workers mentioned during dinner that he roasted his own coffee beans.  My wife, knowing that I'm the kind of guy who started gardening to grow chili peppers to make chili powder, thought that that sounded like the sort of thing I'd sink my teeth into.  She was right...as always!  For Valentine's Day that year, she got me my first coffee roaster - a little Behmor 1600.  It remains one of the best presents I have ever received. 
It took a few roasts to get it right, but I was quickly hooked.  Even with the limitations of the original Behmor, I was tasting coffee like I'd never tasted before.  There was more to it than just dark and char.  There were subtle tasting notes.  Layers of aromas and flavors.   Over time, I purchased and installed a few upgrades to the Behmor, giving me more control over the roast cycles.  I never looked back. 
Then we moved to San Diego and I started working with The Princeton Review, ultimately managing our high school programs for the county.  I often used my coffee to bribe my way past the front desk to see the school counselors.  Eventually, my coffee became my calling card...I'm pretty sure the counselors were more excited for that than to see me!  Everything was going great until the pandemic hit.  
High schools closed.  Live events had to be cancelled.  Nearly every college in the country decided to go test-optional, at least temporarily.  That was my cue that it was time for a change. Loved the company, but I couldn't adjust to the new way things were going to have to be done.  
As awful as 2020 was, among the few bright points (for me, anyway) were stories in the news about the record values that trading cards were demanding.  Rookie cards of Mike Trout and LeBron James were breaking sales records every other week.  So I decided to take a look at my collection.  I started collecting baseball cards in the early 1990s - Frank Thomas, "The Big Hurt" - was my guy.  I collected off-and-on for nearly 30 years and happened to go through buying surge around 2009-2010...which just so happened to coincide with the rookie seasons of players like Mike Trout, Steph Curry, and James Harden. Out of tens of thousands of cards, I had 7 Mike Trout rookies, 4 Steph Currys, 1 LeBron James, 1 Tom Brady, 1 Tim Duncan, and 1 Justin Verlander. 
Those 15 cards (after getting them graded) provided the capital for this little business of mine.  I never thought I would be a business owner.  I never thought I'd have my own website - if you know me at all, you know how out of character this is for me.  But here we are.  
Over the course of 25 years, I've gone from a reluctant coffee drinker to a roaster of some of the best coffee you can find in San Diego.  I loved teaching middle school and thought that was my calling.  But even then, I was creating worksheets like "Mr. Scott's Retirement Plan", where I had students do some simplified math to determine how much land I'd need to buy in Belize to start my own coffee farm.  Coffee is my true calling.  This is what I was supposed to do all along. 
Come visit, buy some beans and let me prove it to you.