Hawai'i - Ka'u Coffee Mill - Washed Extra-Fancy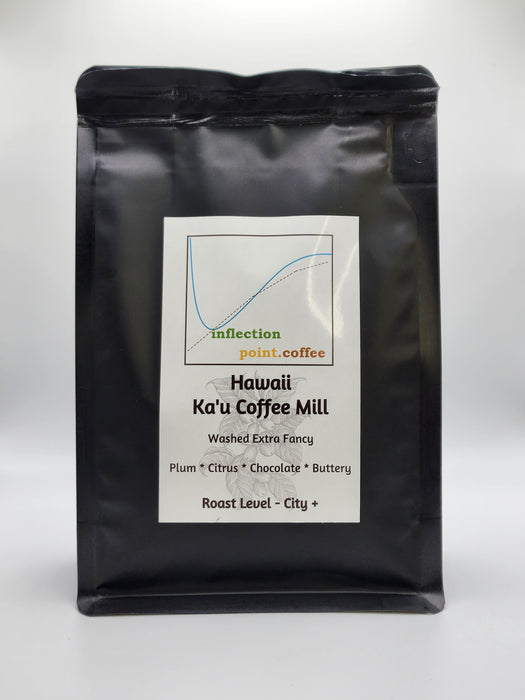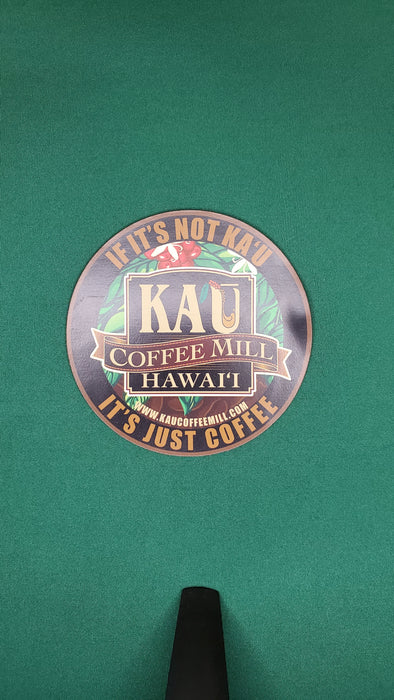 I turned my last anniversary trip to Hawai'i's Big Island into a coffee sourcing mission, and I'm so very, VERY glad that I did!  Yes, the scenery was awe-inspiring.  Yes, nearly every Kona coffee we tried lived up to its fame (notoriety?) and price point.  For me, one of the highest of highlights was when we decided to stop at Ka'u Coffee Mill's Visitor Center on our way back from the Hawai'i Volcanoes National Park (no spewing lava for us, but still incredible!).  
Grown in deeper volcanic soil, on the slopes of a taller volcano, with cooler evening temperatures, you couldn't design more ideal growing conditions for truly exceptional coffees.  My wife and I adored every coffee we sampled (they're a rare mill that processes Washed, Wet-Hulled, and Natural coffees), but for you, I've settled on their Washed Coffee, Extra-Fancy Grade. 
"Extra-Fancy" is an official grade of Hawai'ian coffees.  It means that these are the largest beans with the fewest defects.  It's their highest grade, making this a premium coffee among premium coffees. 
As a Washed coffee, it is a very clean cup.  Being grown on the Big Island, though, it's impossible to escape the bright, fruity notes more common among Natural processed beans.  Light-to-medium bodied, clean finish.  Phenomenal hot or cold (Japanese Iced Coffee over Cold Brew to preserve the acidity), it's worth the splurge.