Honduras - COMSA Coop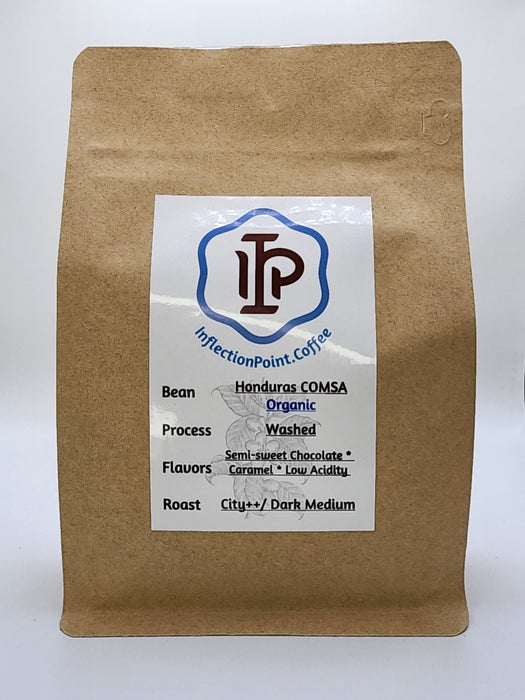 Roast Level - City ++
Process - Washed
Altitude - Strictly High Grown
Certifications - Fair Trade
Organic Green Coffee Bean
SHG; EP (European Process - high-quality sorting method), Fair Trade

Not only does this coffee check a lot of the boxes for the socially and environmentally conscious among us, it's also a really, really tasty coffee!
If you need (or just like) a really low acidity coffee, this one is yours!  
Medium body; chocolatey; nutty.  Straight-forward coffee without leaning into the exotic. Extra smooth.  Great on its own, this is a perfect base coffee for blends.