Aera Tea - Masala Chai Latte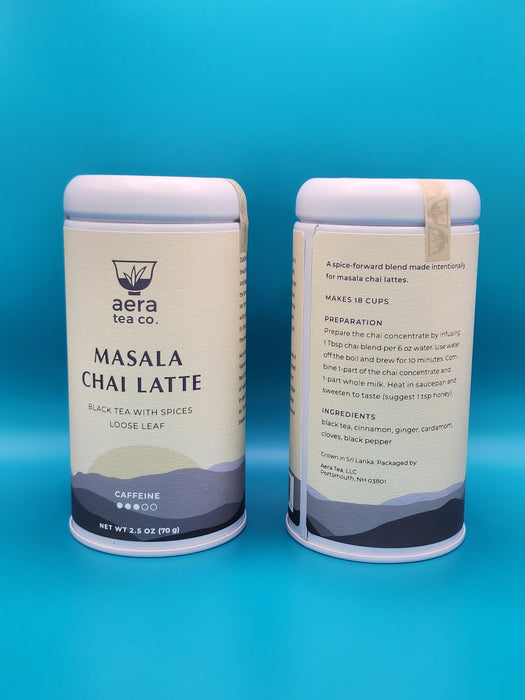 This is the best chai I've had outside of India!
This tea will make the chai concentrate, which you mix equal parts with the dairy or non-dairy alternative of your choice to make a Chai Latte.
Spicy - black pepper, cinnamon, cardamom, cloves.  Delicious hot or iced! A little honey goes a long way!